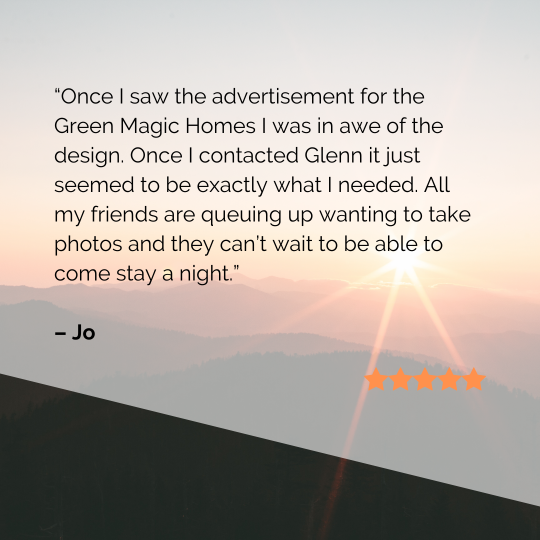 Love the excitement and anticipation that our clients get when we get their Green Magic Home project on the way. Thanks for the amazing review, Jo 👍! Whether you're ready or just considering the benefits of investing in a Green Magic Home, we'd love for you to get in touch. To learn more, drop us an email on glenns@greenmagichomes.com.au.
KEEP UP TO DATE WITH OUR NEWSLETTER
Enter your details below for news of our projects, our people, expert tips, advice and special offers.
WHY CHOOSE US
Whether you are looking for a cutting edge, brand new home, or seeking to create a new revenue stream for you and your family a Green Magic Home delivers spacious, illuminated and serene interior spaces perfectly designed to integrate with the magic of nature, surrounded by lush vegetation. Don't hesitate to get in touch today to discuss your ideas for a Green Magic Home.
ABOUT US